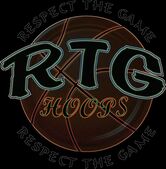 | | |
| --- | --- |
| | "Fall in love with the process and the results will come" |
---
Hard work is "a great deal of effort or endurance". Coming to train with RTG will require a lot of hard work. We will push you to the breaking point of success. Players of all skill levels come to work out with our elite coaches, and by the time they leave our facility they are much improved in all aspects of the game of basketball.

---
---
RTG SESSION SCHEDULE

RTG South
5000 S Indiana Ave, Chicago, IL 60615

Wednesday, 4:30PM-5:30PM

(2nd & 3rd grd only)


& 5:30PM-

6:30PM (open group session)Saturday, 8:00AM-10:00AM (open group session)


& 9:00AM-10:00AM(high school

only)



S

unday, 12:00PM-2:00PM( open group session)RTG North
7800 N Caldwell Ave, Niles, IL 60714
By Request OnlyRTG North
2705 Techny Rd, Northbrook, IL 60062
By Request Only

All Sessions Must Be Confirmed 24 Hours In Advance

To schedule a session for a time not listed and to confirm attendance please call 847-350-9334.

---
---
About Respect The Game
Respect The Game offers basketball skills training to age groups 9 and up, teaching young kids and adults a like critical basketball fundamentals, hard work, consistency, and the requirements needed to get to the next level. In addition, the program places a heavy emphasis on team and peer collaboration as well as on the skills taught and sought-after by the best coaches. We help kids become better in all areas of basketball through our intensive skills coaching.

Apart from getting kids into the best shape of their lives, we also keep them highly prepared during the basketball season. These training sessions are customized to each individual player's needs with the added benefit that they take place within a group setting. The program is ideal for young players who are looking to improve their skills alongside teammates and friends. Throughout the program, we invite other highly respected basketball professionals to speak with players about the program's themes: skills most coveted by coaches and proved methods to advance to the next level.

To get the most out of our training, it is essential that members know that consistency and dedication are at the foundation of this program. It is with consistency and dedication that individuals are able to become the best players they can be.


---
Navigate

Contact

Respect The Game, LLC

5000 South Indiana Avenue

Chicago, IL 60615

staff@rtghoops.com

Leave us a message